Car CD Players and more!!!

Item# S-50 American Pro CD Player.....$85.99

APVS-1498 Flip face, Removable face, AM/FM Stereo CD payer with 50 watts X 4, RCA outs and Extra Bass system. All mounting hardware included. Brand New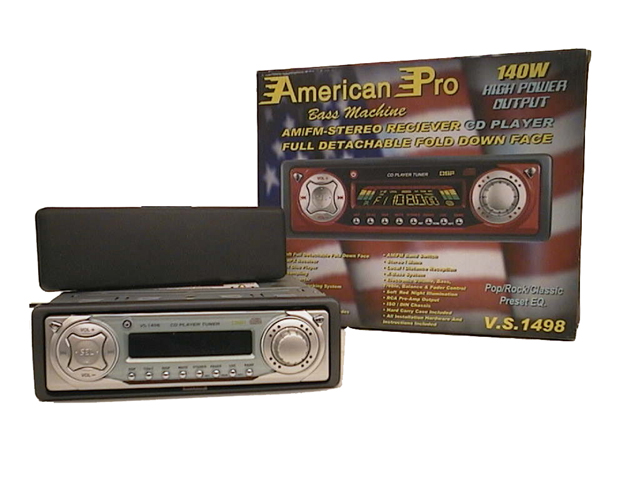 Item# S-51 DHD CD player......$89.99

"CD PLAYER, FACE OFF, DIGITAL, 4-CH"

Sleek black face and blue Crystal Lighting.

Item# S-52  FORMULA CD Player....$69.99

CD PLAYER, INDASH, 160 WATTS

Item# S-53 JVC  CD Player....$169.99

JVC-KD790 NEW CD PLAYER, DETACHABLE, FLIPDOWN, FACE OFF, REMOTE, LCD, 200 WATTS

Item# S-54  KINGWOOD CD Player....$89.99

KIN-CRW6-150 CD PLAYER,FACE OFF, 200 WATTS, AM-FM, 2 BAND STEREO RECEIVER

Item# S-55 Pioneer CD player.....$174.99

DEH-3500RB Flip face, CD Text, 200 watts, Remote. All mounting hardware included. Brand New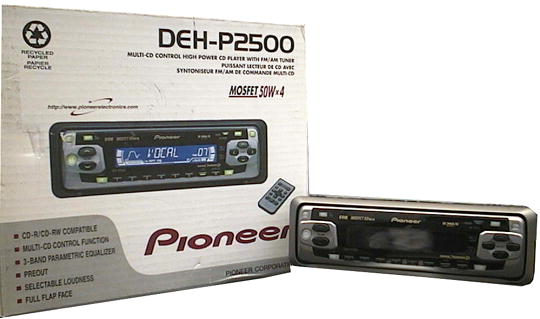 Item# S-56 Pioneer CD player.....$118.99

DEH-1300 Removable face, Selectable loudness, RCA outs, 45 watts X 4. All mounting hardware included. Brand New