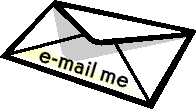 Please call with any questions or new designs you would like us to build you. 

We specialize in the Unique, Unusual mailboxes so any request is welcome.

Click on the envelope to email me now!!!!

New design quotes, shipping quotes, questions, suggestions or concerns please call or email below. Thank you for visiting our Website.


Disclosure and Warranty Statement.

Please note that the normal wait for your mailbox is 6-26 weeks or longer. We do have gift cards. Look below for Examples. We can customize a gift card for your recipient for any occasion. The cards are very nice and professional. Our mailboxes take time to build and the demand is very high as we have them in every State in the Country as well as around the World. We are backed up about 4-6 months now but Once you or your loved one gets their hand made mailbox then they are truly worth every minute of the wait. Do not be confused or misled as we strive for perfection on all our mailboxes. So once ordering tell us if you want a gift card and we will get one sent out to you. We will print it out on professional gift card paper and mail it to you ASAP so you will have it to give your loved one on that special occasion. Once we are done with your mailbox we will then ship it directly to you or your loved one. Any questions please email or call us on time frames, designs custom made for you and more. 

All Rights Reserved. Copyright © Dean's Custom Mailboxes  All Images

Please allow 6-26 weeks for your mailbox to be built and shipped.