Item# 501  Black Walking Horse Paperbox...$135.00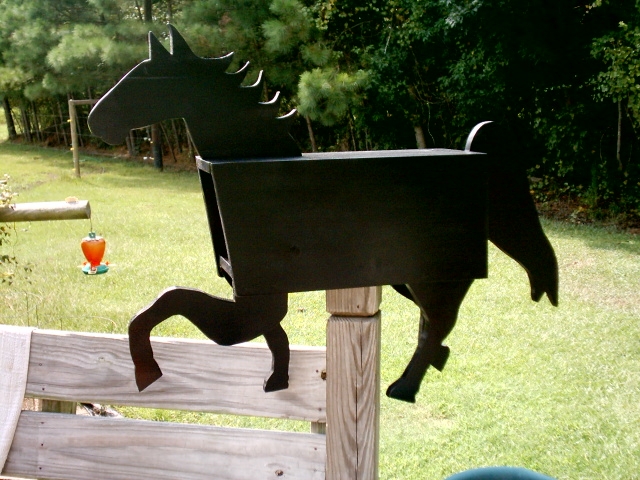 Any of our Unique Mailboxes can be crafted into a paper box. Create a theme everyone can enjoy!!!! Contact us for pricing on other styles.

All Rights Reserved. Copyright © Dean's Custom Mailboxes  All Images

Please allow 6-26 weeks or longer for your mailbox to be built and shipped.

Item# 502 3D Black Bear Mailbox and Paperbox...$345.00

This mailbox and paper box combination is a hand carved and sculpted with a textured skin for a work of folk art right down to the claws!!!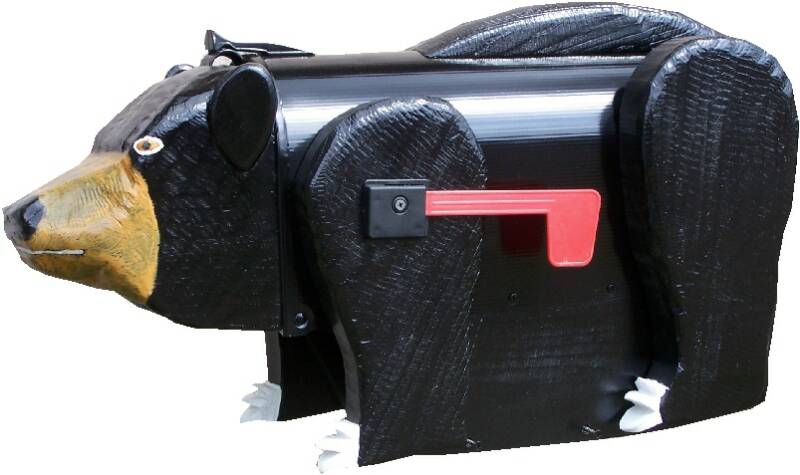 Paper box in belly of bear!!!!

Shipping included on all Newspaper / paper holder mailboxes anywhere in USA except Hawaii or Alaska. Email for quotes if outside the States or lower 48.