All Rights Reserved. Copyright © Dean's Custom Mailboxes  All Images

Please allow 6-26 weeks for your mailbox to be built and shipped.

What else can we say. All you Nascar Fans are sure to love this. Just email for you favorite Drivers. So whether you are going for a speedy delivery or maybe just a small pit stop by the mailbox then this is sure to be the hit of the town. Also available are the new Checkered flag mailbox.

Item# N-04 Checkered Flag mailbox....$135.00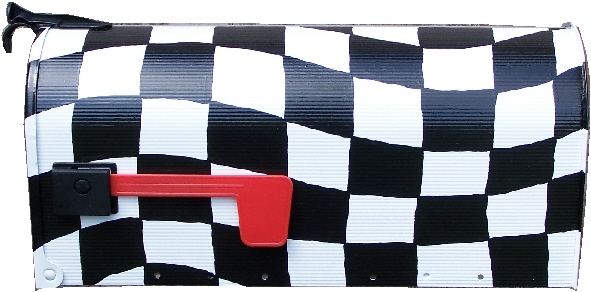 Shipping included on all mailboxes on this page anywhere in USA except Hawaii or Alaska. Email for quotes if outside the States or lower 48.