Ocracoke Lighthouse $210.00

Item# 902  Sullivan's Island Lighthouse...$225.00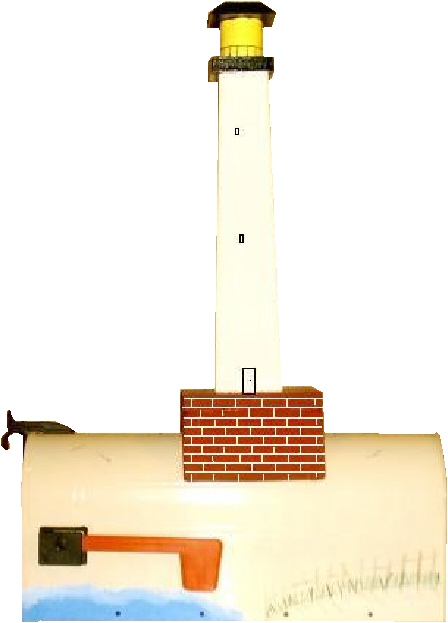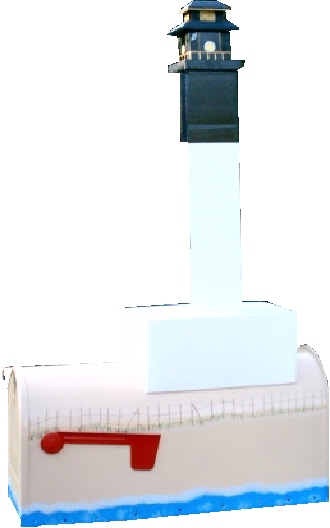 All Rights Reserved. Copyright © Dean's Custom Mailboxes  All Images

Please allow 6-26 weeks for your mailbox to be built and shipped.

There she blows!!! These Light house mailboxes are made to look like your favorite Lighthouse with a beach scene to boot!! Send a photo today and we will quote you a price to build it. We guarantee the accuracy and that once you put this up that you are sure not to have any land struck ships in your yard.

Shipping included on all Fruit & HP Flower mailboxes anywhere in USA except Hawaii or Alaska. Email for quotes if outside the States or lower 48.