All Rights Reserved. Copyright © Dean's Custom Mailboxes  All Images

Please allow 6-26 weeks or longer for your mailbox to be built and shipped unless otherwise stated.

There are many types of cats and we will be adding them as they are requested and ordered but for now we have one. A Maine coon cat mailbox. Whether it is a calico, Siamese, Persian cat or any other breed you can feel confident and assured that we can produce a nice product that actually looks like a cat and not a cartoon. If you have any suggestions or comments please let us know.

Item# CAT01 Maine Coon Cat Mailbox...$155.00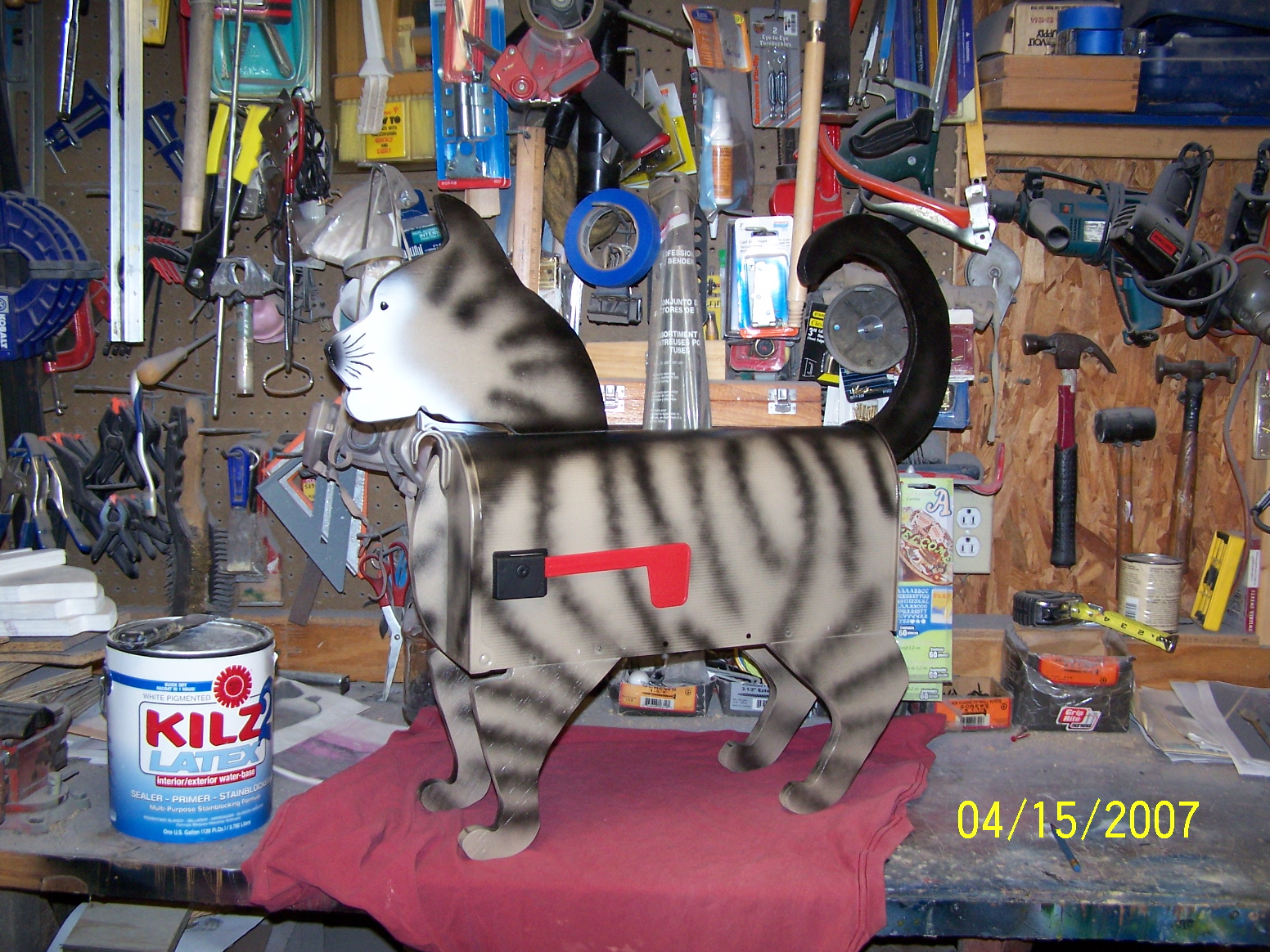 We can paint your cat any way you like it. Just specify or send a picture to me when you order and I will paint your cat mailbox like your special pet in your life. The price will be the same. No extra charge for personalization on any style Feline mailbox.


Shipping included on all Cat or Feline mailboxes anywhere in USA except Hawaii or Alaska. Email for quotes if outside the States or lower 48.